Manage your security, usability, and design artifacts
Enter or import a wide range of security, usability, and requirements data, and find new insights ranging from interconnections between requirements and risks, to the justification behind persona characteristics.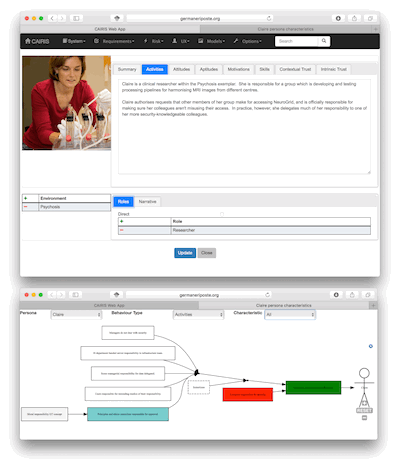 Visualise your design data
Automatically generate security, usability, and requirements visual models that summarise quantitative and qualitative data analysis.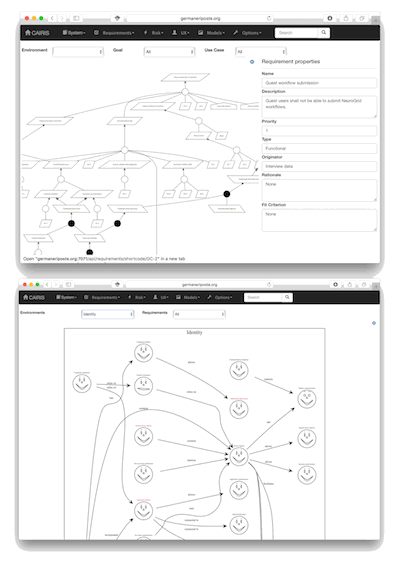 Leverage attack and architectural patterns
Leverage open source intelligence about potential attacks and candidate security architectures to derive risks and attack surface metrics.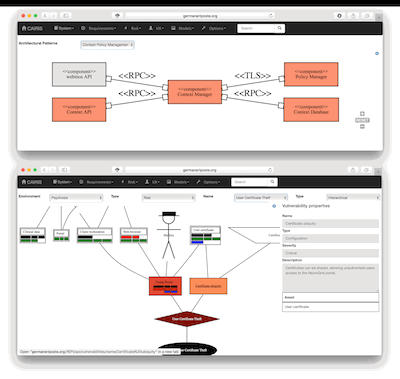 Create professional requirement specifications
Generate Volere compliant requirement specifications in different formats, including DocBook, RTF, and PDF.